We're extremely grateful for the generosity and expertise of our 2023 presenters, moderators and panelists. We'll have nearly 40 in all, so keep checking for our additions.
🍎 = Returning SEAGC Faculty Member!
🍏 = First-Time SEAGC Faculty Member!
James Barnard 🍏
James Barnard is Associate Managing Vice President, Annual Giving and Digital Marketing at BWF.
Andres A. Benavides 🍏
Andres Benavides is the Assistant Director of Development, Digital Engagement Center at the University of South Florida. Andres A. Benavides is a trailblazing leader in development and strategic leadership, known for his commitment to excellence and transformative change. As a first-generation, underrepresented minority, Andres has broken glass ceilings through a diverse journey of experiences. Based in Greater Tampa Bay, he's a recognized figure in higher education advancement, with a BBA and M.Ed. in Human Development and Organizational Leadership. His career began at Walt Disney World, where he nurtured his passion for exceptional service. He thrived in guest relations in the cruise line industry, further refining his customer-centric approach, and showcased strategic acumen at CVS Health as a Workforce Manager. An advocate for diversity and inclusion, Andres led colleague resource groups, earning Breakthrough Awards for embodying core values at CVS Health. In higher education, he started his career as a consultant for Annual Giving outreach programs, receiving the 50 under 50 award from Almabase for contributions to alumni relations and development. Currently, at the University of South Florida (USF), he rose from Development Officer to Assistant Director of Development and is a key founder of the Digital Engagement Center, which leverages technology to meet donors where they want to be met.
Bob Burdenski 🍎
Bob Burdenski is an internationally-recognized annual and regular giving programs consultant for schools, colleges, and universities. He is a prolific writer and published author, often appearing in CURRENTS Magazine, the member magazine of the Council for the Advancement and the Support of Education (CASE). Bob is the author of three CASE books: Innovations in Annual Giving: Ten Departures That Worked, which presents ten U.S. case histories of advanced annual giving strategies; More Innovations in Annual Giving, Ten Global Departures That Worked, which features case histories from institutions around the world; and a new CASE book, Online Innovations in Annual and Regular Giving, Ten Dozen Departures That Worked. In 2013, Innovations in Annual Giving was published by Fudan University in Shanghai, becoming the first CASE book translated into Chinese.
Bob is a recipient of the CASE Crystal Apple Award for Lifetime Teaching Excellence as ranked by his audiences. He has educated (and entertained) at presentations throughout North America, Europe, Asia, and Australia, including numerous CASE Europe Annual and Regular Giving Conferences and Masterclasses. He presented CASE's first-ever annual giving training programs in India, Japan, Ireland, Singapore, Hong Kong, New Zealand, and Australia, and he is also a frequent contributor to CASE's Online Speaker Series on the subject of annual and regular giving. In 2019, Bob was named a CASE Laureate for his volunteer service to the profession.
Since 2002, Bob has served as the moderator of FundList, the fundraising e-mail discussion listserv with nearly 4,000 development professional subscribers.
Tyler Davidson 🍏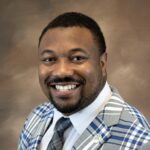 Tyler Davidson is the Director of Philanthropy & Engagement at Stillman College.
Hannah Davis 🍏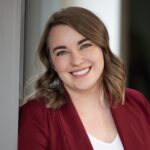 Hannah Davis is a Pipeline Prospect Analyst at Georgia State University. Her experience in Annual Giving began at the University of Utah as a Digital Engagement Manager, launching the first U Giving Day and UStarter, the crowdfunding platform. She later became the Associate Director of Annual Giving at the University of Utah and led direct mail, email, social media, and digital giving campaigns. She earned her Master of Public Administration from the University of Utah with an emphasis in policy analysis and program evaluation. Hannah is passionate about fundraising for all areas of higher education and leveraging innovative data analysis and segmentation to create personalized appeals. Her latest project includes Python at every level of the annual giving process to speed up insights and foster an independent shop. Hannah enjoys running, boxing, reading, and scuba diving in her free time.
Ashley Devenport 🍏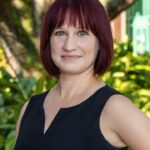 Ashley Devenport is Director of Development at the University of South Florida.
Ellen Eigner 🍏
Ellen Eigner is Assistant Director of Annual Giving at The Citadel Foundation.
Justin Ferrell 🍎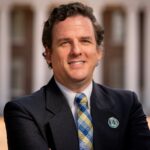 Justin Ferrell is the Director of Annual Giving and Donor Relations at Coker University in Hartsville, SC. With nearly 20 years of experience as an annual giving professional, Justin's passion for philanthropy began as a student caller at Brigham Young University. His journey has taken him through various respected institutions, culminating in his current role as Director of Annual Giving and Donor Relations at Coker University. Justin's steadfast commitment to the field and his ability to leverage his extensive experience continue to make a meaningful impact. When he's not shaping the future of philanthropy, you'll find Justin immersed in thick fantasy and historical fiction novels, reflecting his imaginative and strategic thinking.
C. Renee Foster 🍏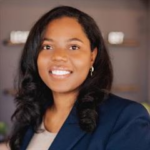 Renee Foster is the Director of Annual Giving at Spelman College. She is a creative, social impact professional with 8+ years of experience in fundraising and development. Renee has primarily worked in the higher education sector, along with having experience in nonprofit and professional sports organizations. She is highly skilled in building lasting stakeholder relationships through strategic engagement and recognized for having excellent communication skills and being detail-oriented. Her expertise lies in Stakeholder Engagement, Digital Communications, CRM Management, Volunteer Management, Event Management, and Corporate Relations. On a more personal note, Renee is a proud North Carolina native. She is also a proud graduate and alumna of Winston-Salem State University (Go Rams!). When not at work, she enjoys watching sports (live and on television), going to live music shows, binge-watching great TV and movies, reading, traveling, and spending time with family and friends. Last but never least, Renee is an active graduate member of Alpha Kappa Alpha Sorority, Incorporated.
Jessica Burns Fugate, PhD, CFRE 🍏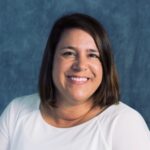 Jessica Burns Fugate is Director of Development at Academy at the Lakes in Tampa.
Juan Gomez 🍏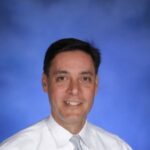 Juan Gomez is Director of Development at Palmer Trinity School.
Gloria Goosby 🍎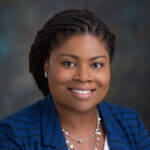 Gloria Goosby is a Mid-Level Giving Officer with the Obama Foundation.
Robin Gordon 🍏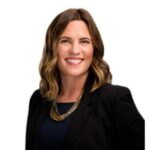 Robin Gordon is Director of Annual Giving at Campbell University.
Heather Smith Junod 🍏
Heather Junod is the Associate Vice President, Alumni Engagement and Annual Giving at the University of Central Florida.
Cameron J. Hall 🍎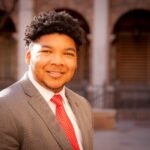 Cameron J. Hall serves as the Executive Director of Annual Giving and Lead Generation at the University of South Carolina. He previously served as Senior Director of Annual Giving at the Texas Tech University System. He is a holistic advancement strategist with nearly a decade of experience within the non-profit sector. At TTUS, he increased revenue from annual gifts by more than $1 million (USD), developed a digital marketing program, and developed an email marketing strategy that surpassed direct mail marketing in revenue by more than $120 thousand. He also led the implementation of artificial intelligence (AI) to improve annual giving, prospect research and planned giving. Before his role at TTUS, he served as the Director of Annual Giving at Augustana College, where he was instrumental in reversing a five-year trend of declining alumni donor participation; increasing first-time donor acquisition; implementing policies, collaborative practices, and reports to increase major giving, donor engagement, and alumni engagement; and developing and managing donor societies aimed at increasing multi-year donor retention. Outside of work, he enjoys cooking and baking delicious food and developing new recipes, and he is a proud plant dad.
Nick Herman 🍏
Nick Herman is Vice President, Fundraising Management at RNL. He is a fundraising leader with extensive expertise in donor engagement strategies, university advancement and development, and annual giving. In his current role, he works with colleges and universities to maximize donor giving through data-driven omnichannel campaigns that meet immediate fundraising goals while also increasing long-term donor pipeline.
Sharon Horinka 🍎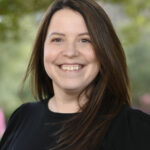 Sharon Horinka is the Associate Director of Annual Giving and Donor Experience at UNC Charlotte. In her current role, Sharon plays a pivotal role in shaping the university's fundraising landscape. Her strategic insight and over 15 years of experience in Annual Giving allow her to spearhead innovative initiatives that nurture a culture of philanthropy and elevate donor engagement. With a keen focus on data-driven insights, Sharon oversees the dynamic operation of both the UNC Charlotte Student Philanthropy Center and the Donor Experience Officer (DXO) program. Sharon's influence extends to the forefront of technological advancement, where she guides the university's robust texting strategy. Her efforts not only drive substantial financial contributions but also foster a sense of pride and participation among Charlotte's vibrant donor community. Sharon's journey at Charlotte has been one of continuous growth and dedication. From her earliest role as a Student Supervisor in the university's then "Call Center," to working as the Assistant Director of Gift Processing, her unwavering commitment has been the driving force behind transformative change. As a proud 49er Alumna (Class of 2011), and record-holder for the highest grossing student fundraiser of all time at Charlotte, Sharon bleeds green and gold! Her contributions continue to inspire and pave the way for a thriving culture of philanthropy at the university and beyond.
Kathleen Howley 🍏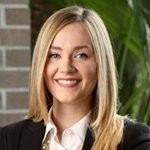 Kathleen Howley is Director, Client Success at RNL. Kathleen provides strategic leadership for RNL platform partners, maximizing their success with RNL Engage, ScaleFunder, and Quadwrangle, including digital engagement centers, and omnichannel communications across phone, texting, and video messaging. She helps RNL partners meet their engagement goals with high ROI, using best practices, benchmarks, and creative strategy to maximize the donor experience. Prior to joining RNL, Kathleen served as an annual giving leader at Loyola University Chicago. Before that, she served in prospect management, alumni engagement, and annual giving roles at the University of Central Florida. Kathleen holds a Bachelor's in Event Management and Marketing, and a Master of Business Administration from the University of Central Florida.
Heather Kopec 🍎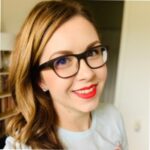 Heather Kopec is the Assistant Vice President, Philanthropic Giving + Digital Engagement at the University of Miami.
Shayna Long 🍎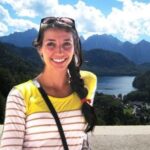 Shayna Long is the Director of Annual Giving at University of North Carolina at Charlotte.


Maia McGill 🍏
Maia McGill, Senior Executive Director, Foundation Relations, is a seasoned industry leader, with more than 18 years of experience in the higher education and philanthropic sectors. She is considered a notable authority in Inclusive Philanthropy, co-founding the first Office of Inclusive Philanthropy in the nation, established at the Florida International University (FIU) Foundation. The FIU Foundation Office of Inclusive Philanthropy brings together development professionals, community and industry partners from diverse backgrounds to inform, implement and evaluate philanthropic strategy and programming that promotes systemic change. This includes scholarships and wrap-around support services for students, increased faculty diversity, strong and inclusive advisory board governance, social equity research, cultural competence trainings, and improved health and education outcomes. Since the founding of the Office in 2021, more than $50 million dollars has been raised in support of Diversity, Equity and Inclusion initiatives university-wide. In addition to FIU, her roles in higher education included serving as the Director of Community and Multicultural Affairs at the University of Rochester Medical Center. In that role she facilitated and guided proposals and white papers for diversity research grants and initiatives; directed several community-based programs and screenings serving underserved and vulnerable populations — impacting thousands of residents. She was also successful in cultivating and maintaining relationships with key leaders in both public and private sectors, foundations, with various healthcare providers, researchers, faculty and community-based organizations.
Morgan McSweeney 🍏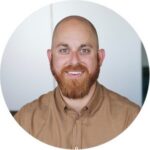 Morgan McSweeney is an Account Executive with Mongoose. Morgan started at Mongoose in August of 2022, after spending his entire 15-year career on campus in Higher Ed Advancement. Morgan was a fundraiser for athletic departments in three different institutions over the years. After graduating from the University of the Pacific ('08, '19) he worked as the donor operations and special events director for the Pacific Atheltic Foundation. In 2011, Morgan moved to San Diego State University where he served a decade with the Aztec Club. Starting out as Assistant Director, he managed the Annual Fund and Donor operations for over 6,000 scholarship fund donors, before becoming Assistant Athletic Director for Development in 2015 where he oversaw the Annual Fund Staff of 3 and served as a Major Gift Officer and Principal Gift Officer for Athletics. In 2021, Morgan moved to the University of Minnesota where he served as Assistant Athletic Director for Development serving as a Major Gift Officer. Morgan resides in Minneapolis, MN with his two dogs Finley and Frankie.
Smilka Melgoza 🍎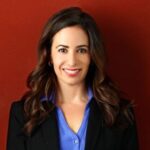 Smilka Melgoza is Assistant Dean for Development at the Herbert Wertheim College of Medicine at Florida International University.
Brandy Miller 🍏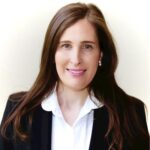 Brandy Miller is the Director of Annual Giving at Pine Crest School in Fort Lauderdale.
George Montes 🍏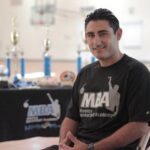 George Montes is the Director of Annual Giving at Palmer Trinity School.
KJ Moses 🍏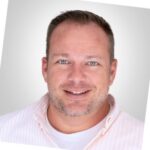 K.J. Moses, MPA, is a long-time EdTech professional with years of experience on and off campus. His career started on campus at Florida Gulf Coast University, moving to technical scoping and consulting roles, holding senior account executive and regional sales manager positions at prominent EdTech companies, most recently Starfish, Anthology, and now Mongoose. He developed relationships with stakeholders and connected higher education institutions with software solutions for their unique workflows and needs. K.J. holds a Bachelor's Degree in Finance from the University of Miami Herbert Business School and a Master's Degree in Organizational Management from Florida Gulf Coast University.
Will Nowadly 🍏
Will Nowadly is the Senior Director of Annual Giving and Communication at High Point University.
Shelby Orlando 🍏
Shelby Orlando is the Director of Annual Giving at the University of Mary Washington. She started out in philanthropy as a student phonathon caller at her alma mater and has continued there for the past 9 years, with 7 of them being in advancement. Shelby has worked on Mary Wash Day since its inception in 2016. She will be leading the seventh annual Mary Wash Day held this upcoming April. Working in a small (but mighty) annual giving shop with a team of 2, Shelby and her colleague achieve great success raising $3 million annually.
Cadi Treviño Pinto 🍏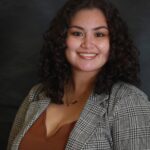 Cadi Treviño Pinto is the Assistant Director of Annual Giving at the University of Mary Washington. A recent alum of UMW, Cadi brings a wealth of knowledge of the young alumni constituency and energy to the Annual Giving team. She primarily focuses on young alumni giving, leading our Eagle Engagement Center, and is the staff liaison to the Young Alumni Council and the Student Alumni Ambassador program. She also has helped grow our marketing and crowdfunding capabilities with great success.
Sara Pond 🍎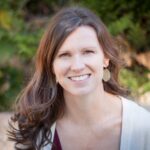 Sara is the Vice President of Client Development at MCR, Inc. She is a philanthropic leader with a 20-year career serving educational and non-profit sectors with special focus on pipeline development. Her experience details leading teams, targeted marketing and communications, technical strategy, artful storytelling, and qualitative analysis to build the donor pipeline and raise revenue. She is passionate about helping organizations provide economic mobility, access to educational pathways and healthcare services.
Josh Privette 🍎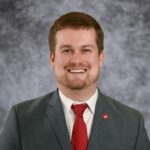 Josh Privette is Director of Leadership Annual Giving at NC State University. Privette grew up just east of Raleigh in Wendell, N.C., and is a graduate of NC State. After earning his undergraduate degree in political science in 2013, he began working for the NC State Alumni Association with student programs, helping to build affinity for the university through programs like the Student Alumni Association, Homecoming, and campus traditions. In July 2019, he joined the Division of Academic and Student Affairs as a frontline fundraiser and alumni relations professional, where he helps guide current and potential donors on their philanthropic and engagement journey with NC State. He is a 2020 recipient of the NC State Employee of the Year Award from the Hillsborough Street Community Service Corporation.
Caroline Smoak 🍏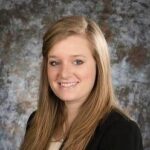 Caroline Smoak is Director of Annual Giving at The Citadel Foundation.
Shelia-Marie Stacy 🍏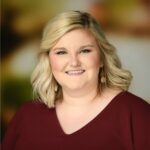 Shelia-Marie Stacy is the Director of Annual Giving at Flagler College.
Brittany Staggers 🍎
Brittany Staggers is the Associate Director of Digital Annual Giving Programs and Strategies at the University of South Carolina.
Troy Steinmetz 🍏
Troy Steinmetz is Director of Partner Success with GiveCampus. He brings over 15 years of higher education experience, including stints in Development and Student Affairs at Stanford University, his alma mater. His expertise is in cross-campus partnerships, young alumni giving, reunion campaigns, volunteer recruitment and retention, fundraising technology, and hyper-segmentation. As a leader of the Partner Success team at GiveCampus, Troy is focused on the efficacy of educational fundraising and the power of digital solutions to transform giving and engagement. A native of Louisville, KY, he works primarily with colleges and universities in the South, holding a soft spot for "small but mighty" development shops. In his free time, Troy plays tennis, hosts podcasts, and runs a pretty wild Dungeons & Dragons campaign. At this conference, you should tell him about your favorite donor story or a weird quirk about your institution.
Fiona Tibble 🍏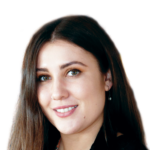 Fiona Tibble is a Representative with VanillaSoft.
Yoon Van Hout 🍏
Yoon Van Hout is Executive Director, Annual Giving at the University of Florida. Yoon has served at the University of Florida and UF Health since 2019, after more than 8 years at Embry Riddle Aeronautical University. Yoon's extensive career in broad-based donor engagement has also included roles at the University of Michigan and the University of Michigan Health System. Yoon is a creative, data-driven strategist and program manager, experienced in annual giving programs, development operations, leadership giving, donor relations, development communications, event planning, and volunteer management. A leader committed to professional development, Yoon also has served as president of the Volusia/Flagler Counties Chapter of AFP and presents at various conferences throughout the year.
Kyle Vaughn 🍏
Kyle Vaughn is a Strategist with Vinyl Marketing. A born problem solver, Kyle's leadership skills and deep academic fundraising background combine with a passion for data analysis to offer our partners in higher education advancement a level of insight and experience rarely found within a digital marketing agency. Formerly an Executive Leader at his alma mater Ashland University, where he oversaw the entire advancement team, Kyle has also served as an Executive Committee volunteer for the Independent College Advancement Associates (ICAA), serving in the roles of President, Past President, and Treasurer. Outside his role as Strategist, Kyle loves adding new material to a heavily curated musical playlist designed to enhance any and every moment his kids' sporting events could ever potentially present. Ask him about "Hockey Music" sometime and get ready to have your mind blown. We dare you.
Colin Waite 🍎
Colin is a Sales Representative at MCR, Inc. Colin has been a part of the team at MCR, helping non-profit organizations with all of their direct mail needs, for over 6 years. His experience has allowed him to become a true partner for his clients in helping them build direct mail pieces that stand out, follow trends, and remain cost effective.
Raphael Walters 🍏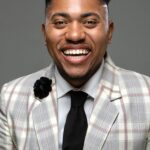 With over ten years of philanthropic experience, Raphael D. Walters, M. Ed. is currently the Senior Director of Annual Giving (Philanthropy Experience) at the University of Miami. He manages a robust team of digital fundraising officers that focus on seamlessly blending digital-first communications efforts with innovative fundraising workflows to engage and grow the next generation of alumni donors. Prior to his role at the U, Raphael was the Executive Director of The Greater Davie-Cooper City Chamber of Commerce and Davie-Cooper City Educational Foundation. In his role, Raphael was responsible for the oversight and management of all aspects of Chamber business and activities as it aligns with the mission statement. Raphael served as the visible leader, communicator, facilitator, and community planner. He also developed, implemented, and assessed chamber programs, projects, and events for 350+ local businesses. Raphael also served in various roles at Nova Southeastern University (NSU) in Ft. Lauderdale, FL. Joining the shark family as the Assistant Director of Annual Giving raising over 2 million in philanthropic dollars, soon after as Associate Director of Alumni Relations managing several ambassador groups totaling over 200 members and most recently, Director of Alumni Relations and Major Gifts Officer overseeing the experience and cultivation of over 193,000 alumni across nine regional campuses while exceeding alumni engagement goals. Raphael earned both his bachelor's degree (B.A Communications) and master's degree (M. Ed. Higher Education Leadership) from Valdosta State University and is currently pursuing his doctorate (Ed. D. Organizational Leadership) at Nova Southeastern University. Just recently he was nominated amongst several other community leaders as Man/Woman of the Year for Fort Lauderdale with the LLS organization. In his spare time, he spends a lot of time with his fiancé Sameena, daughter Nia and fur son, Jack.
Ashley Watts 🍏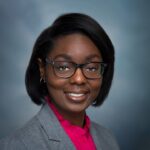 Ashley Watts is the Associate Director of Annual Giving at Georgia State University. Her work focuses on project management of the direct marketing program, anniversary and recurring gift campaigns, and targeted solicitation programs, which encompasses the parents program, faculty/staff giving, and matching gifts. Prior to university advancement, Ashley spent 9 years in various career services roles including alumni relations, employer relations, and career counseling. She is a native of Fort Worth, TX. and holds B.A. in Fashion Merchandising from Texas Christian University and a M.Ed. in Higher Education Administration from Abilene Christian University.
Danielle Williams 🍏
Danielle Williams is an Annual Giving Officer at Spelman College. Passionate about fundraising for higher education, and as an alumna of Spelman, Danielle brings a wealth of knowledge to the Division of Institutional Advancement. As a member of the Annual Giving team, she primarily focuses on student and young alumnae giving, and volunteer management. She is also the staff liaison to the Student Philanthropy Council. Outside of Spelman, she is an active volunteer within her community. Danielle holds a bachelor's degree from Spelman College and a master's degree from Morehouse School of Medicine.
Harold Williams 🍎
Harold Williams began his career in higher education as an Admissions Counselor for his alma mater Old Dominion University 10 years ago. Since then, his career track includes alum relations and, most recently, as ODU's Director of Annual Giving. As the Director of Annual Giving, he established digital giving and the current annual gift data collection while leading fundraising events and campaigns. In addition, his experiences have allowed him to lead the University's strategic planning efforts as part of the brand and marketing committee and the University's AP Faculty Senate Planning Committee. Outside of the University, he is an active volunteer of the ODU Alumni Association, leading the silent auction efforts of the United Negro College Fund's Mayor's Ball, volunteering with the local YMCA, and advising student organizations. Harold holds a bachelor's and master's degree from ODU and is currently working on his Ph.D. at Hampton University.